Weekmenu's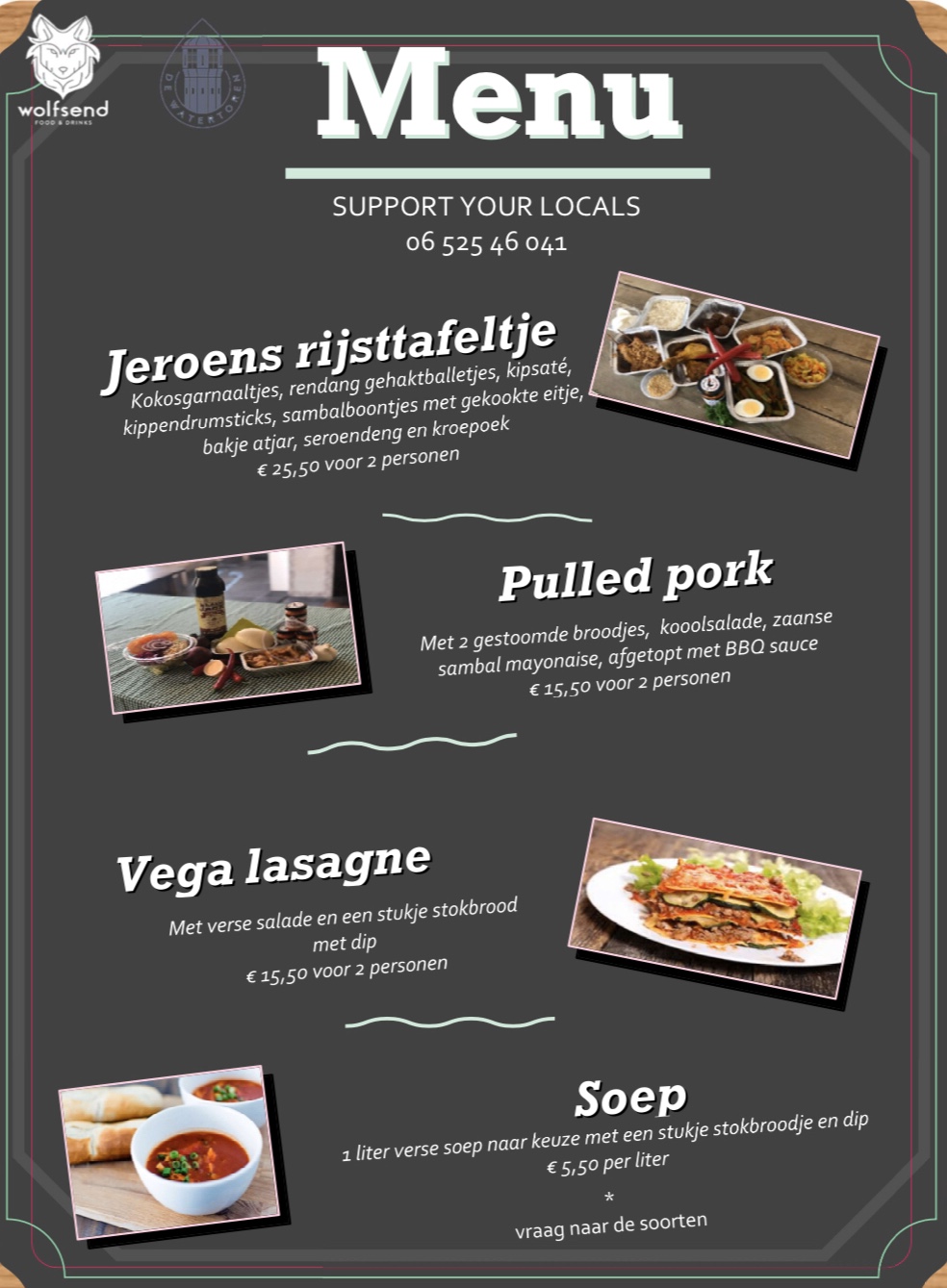 Tijdens de Corona is restaurant Wolfsend gesloten, maar kun je wel een maaltijd bestellen.
Elke dag (behalve zondag, dan rusten wij even uit) kun je een menu komen afhalen in Zaandijk.
In de weekenden hebben we de weekendspecial, kijk hiervoor op onze FB pagina of stuur een whatsapp naar 06 525 46 041.
De weekendspecial is alleen op vrijdag en zaterdag te verkrijgen.
Bij de bestelling graag vermelden:
⁃ Je naam
⁃ Voor hoeveel personen
⁃ Op welke dag je het ophaalt.
Als je vragen hebt stuur dan ook gerust een whatsapp naar
06 525 46 041.
Voor de betaling sturen we een Tikkie.
Welcome to Wolfsend restaurant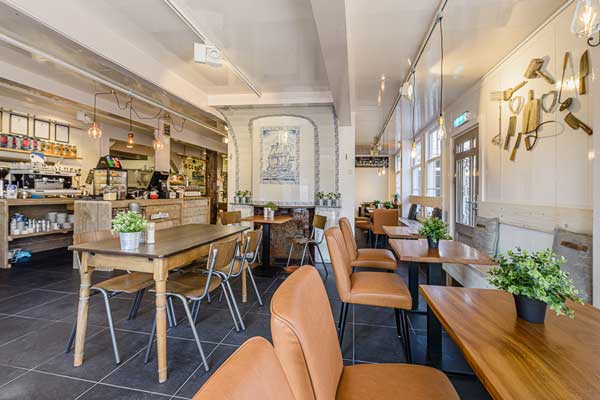 Our restaurant is open 7 days a week from 9.00 a.m. to 5.00 p.m. Visit us for a great cup of coffee or tea accompanied by a delicious slice of cake, as well as for a hot or cold lunch, or after-work drinks.
Our spacious patio is also open to diners from April to October.
A meeting or party?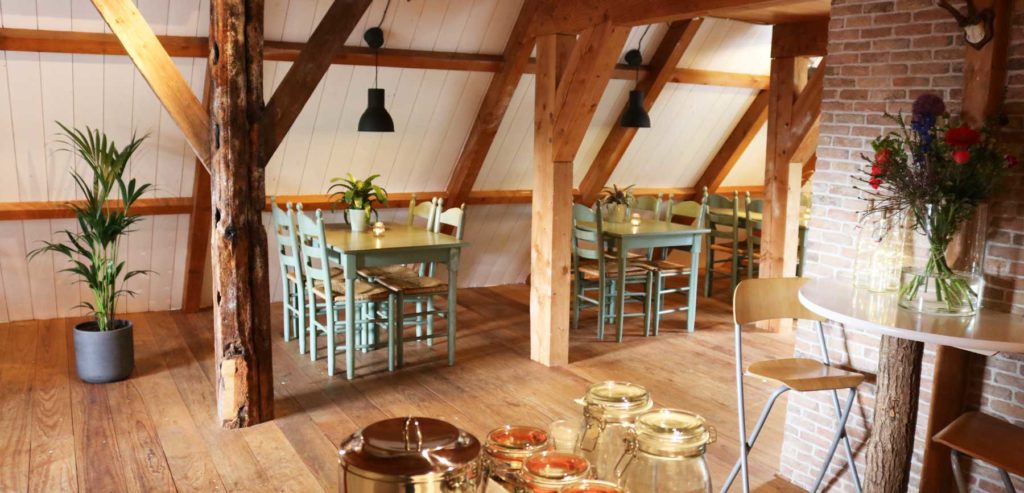 Wolfsend is located in a historic building at Lagedijk 13C in Zaandijk.
The building has a tastefully furnished room upstairs with its own bar. This room can be hired for parties and meetings for groups of up to a maximum of 50 people.
For information please contact us via info@wolfsend.nl.
We have a variety of special offers for large groups (coach tours). For more information please contact us via info@wolfsend.nl.
Our car park
We have a spacious (free) car park which is at walking distance from our restaurant. It is a great place from which to combine a visit to our restaurant and a visit to the 'Zaanse Schans' tourist attraction with its historic houses, windmills and museums.