Wij willen onze gasten bedanken voor het massaal bestellen van onze overheerlijke soepjes, maaltijden, hapjes en oliebollen en wensen jullie een gezond 2021 toe met nog meer lekkers van onze kant.
Wij zijn dicht tot en met 21 januari, wij gaan nieuwe menu's en hapjes bedenken voor het nieuwe jaar.
Vanaf vrijdag 22 januari zijn we weer open voor het afhalen van onze soepen. We hebben 16 verschillende soorten en kosten €6,95 per liter (incl. brood en dip).
Ook is het vanaf 22 januari weer mogelijk om onze populaire High Tea te bestellen. Iets te vieren of gewoon een gezellig en lekker moment? Onze uitgebreide High Tea zorgt daarvoor. De High Tea kost €29,95 p.p. en bestaat uit 2 hartige mini broodjes, mini quiche, 2 hartige toastjes, 2 zoete gebakjes, brownie, bonbon, scone met slagroom en jam, fruitsalade, tomatensoep, flesje cava, diverse theesoorten, verse munt en honing.
Voor vragen of bestellingen stuur een mail naar info@wolfsend.nl of een app naar Daniela 0643540128.
Welcome to Wolfsend restaurant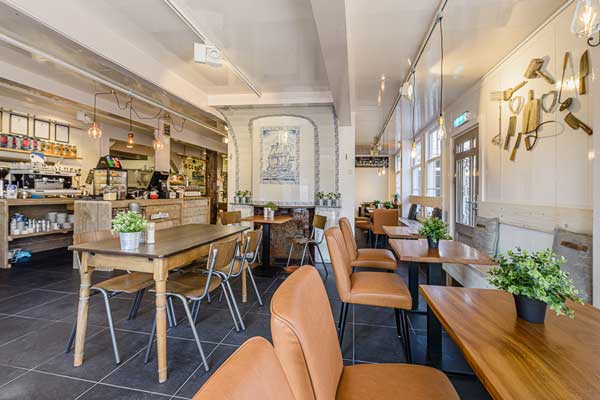 Wolfsend is open from Tuesday to Sunday from 10.00 a.m. to 10.00 p.m. (kitchen open until 9.00 p.m.). Visit us for a great cup of coffee or tea accompanied by a delicious slice of cake, as well as for a hot or cold lunch, or after-work drinks.
Our spacious patio is also open to diners from April to October.
A meeting or party?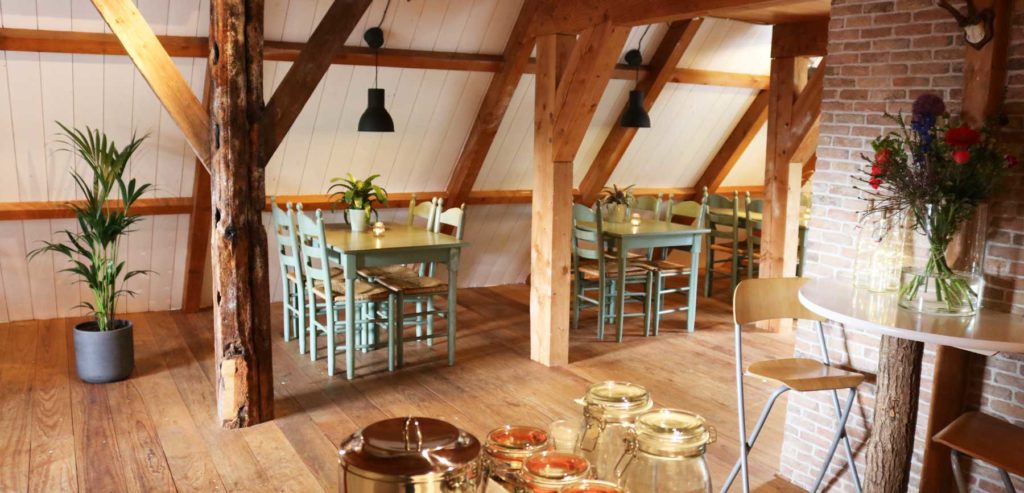 Wolfsend is located in a historic building at Lagedijk 13C in Zaandijk.
The building has a tastefully furnished room upstairs with its own bar. This room can be hired for parties and meetings for groups of up to a maximum of 50 people.
For information please contact us via info@wolfsend.nl.
We have a variety of special offers for large groups (coach tours). For more information please contact us via info@wolfsend.nl.
Our car park
We have a spacious (free) car park which is at walking distance from our restaurant. It is a great place from which to combine a visit to our restaurant and a visit to the 'Zaanse Schans' tourist attraction with its historic houses, windmills and museums.